"I've been a poet all my life."
These are the first words alumna Brenda Delfino shares when asked about her passion for writing and poetry. "I think we all are," she insists. "I'm a poet when I question my reality, when I challenge the voice coming from the television screen, when I tap into that fearlessness…refusing to stay silent, seeking justice, speaking and writing better futures into existence." 
Poetry may not be the first thing most people think of when deciding what they should study in school, let alone what they should pursue as a career. But for Brenda, it became inevitable. When she switched her major from psychology to English during her sophomore year at La Sierra University, she found a field that combined practicality with creativity—and discovered that poetry wasn't a dying art that was only studied in the classroom.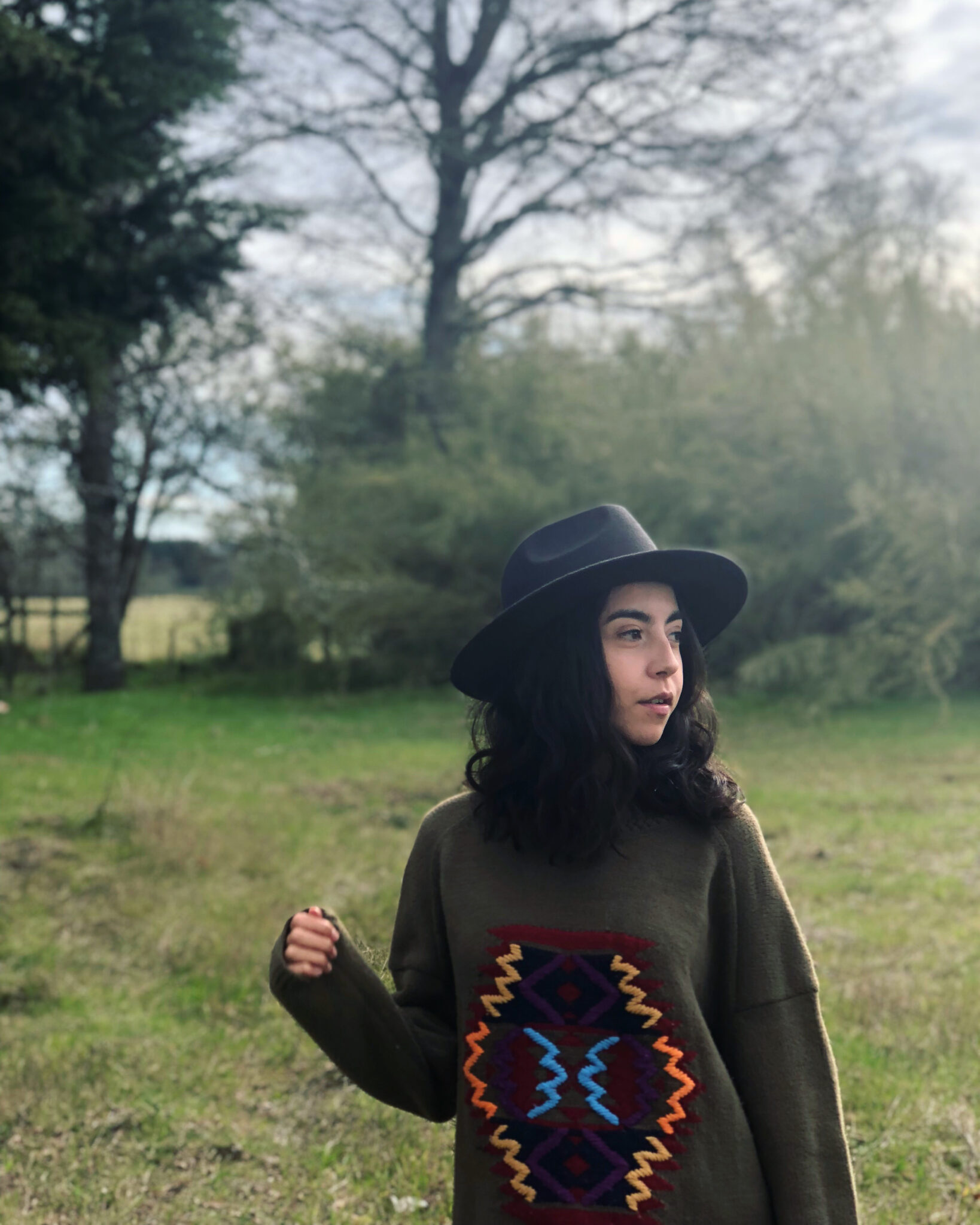 "People are still writing poems today with the language we use every day—no more of the same old dead white poets. Poetry is for living people that talk and look like me," she says of the realization she came to in a transformative class with visiting faculty Sara Borjas. This introduction to contemporary poetry, along with the encouragement she received from teachers like Professor Sari Fordham, pushed her to realize what lay at the heart of her educational pursuits: "My identity is tied to the lineage of the women before me. [That's why] my creative work explores and centers around the lives and knowledge of Black women and women of color." 
When she writes, Brenda isn't just putting together words to tell a story. The craft of poetry enables her to explore the history of oppressed women, tap into her inner strength, and channel her anger and frustration into positive energy that can help others. "I'm an immigrant woman from a third world country," she explains. "My grandmother came from poverty. When I look back at her struggle, and my mother's struggle, to survive I can't help but be angry at the system that oppressed them and assigned them value based on labor. [I want] a future where this kind of abuse doesn't exist." 
As a Latina, Brenda recognizes she is a product of colonialism and asks, "How can I then exist in this land without continuing to perpetuate the same violence that brought me into existence?" She begins by naming the systems that oppress her and other marginalized communities: white supremacy, capitalism and the patriarchy and adds, "I need to recognize my own privilege and positionality within these systems in order to dismantle the power structure." From day to day, she seeks to achieve this by redistributing resources, working for oppressed communities for free, and learning to love herself and others better through art. "When I enter my creative space, I'm tapping into the resistance and perseverance [of women like my grandmother]; what allowed them to become strong, respected and loved women in their communities, despite the systemic forces that took so much from them," says Brenda. Through her studies and writing, she also encountered the stories of other historically oppressed peoples that helped fuel her current poetry projects, her recent MFA in Poetry from UCR, and her ongoing work with the Black Light Arts Collective.
Abbreviated as BLAC, the Black Light Arts Collective is a communal non-profit founded by playwright Leelee Jackson that dedicates itself to the redistribution of resources and artistic knowledge to people from the Black diaspora. Through BLAC, many who have been historically marginalized from traditional art spaces now have access to free writing and acting workshops, free books by Black authors, and other creative work by both established and emerging artists.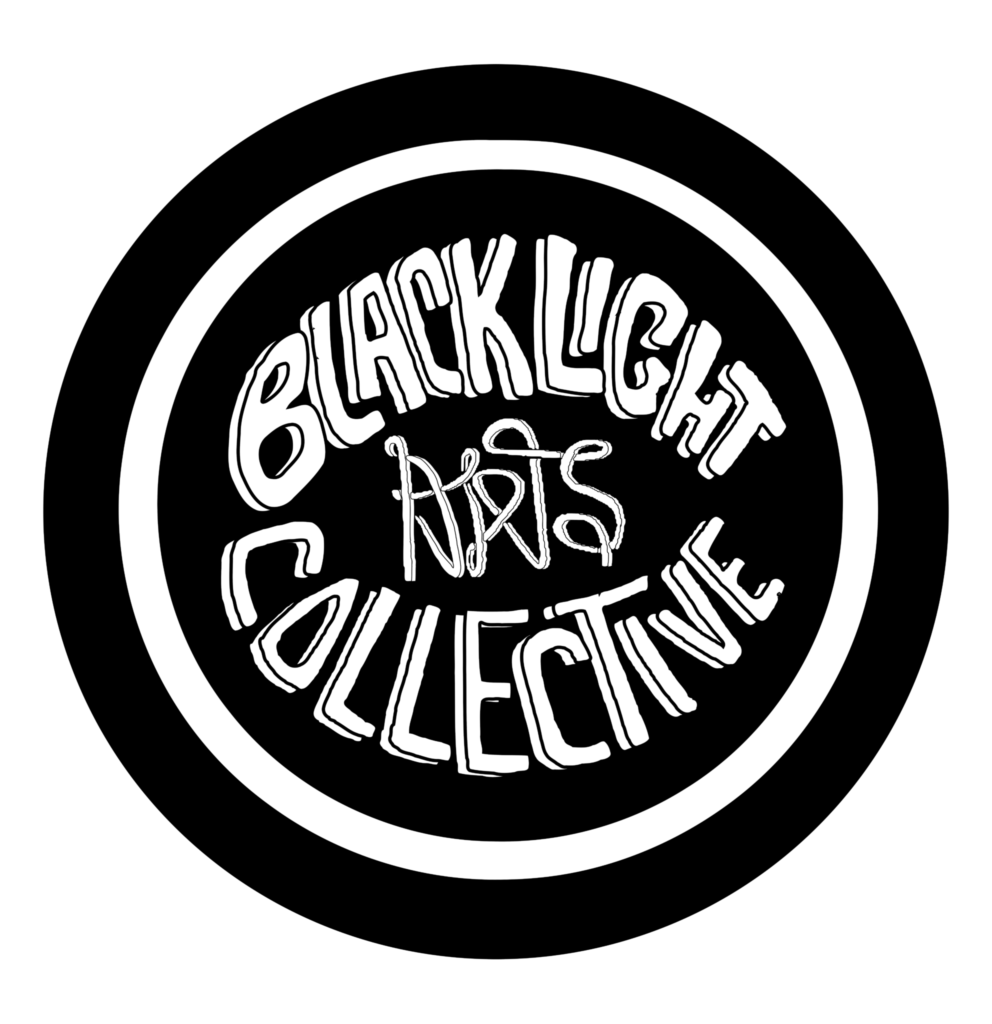 Brenda works with BLAC in the special role of literary liaison between workshop attendees and writers that they might otherwise never have had exposure to. Brenda gives the example of a recent collaboration with award-winning poet Morgan Parker: "This poetry workshop was open to Black artists with no prior institutional support. I was fortunate to work with Morgan Parker when she was a visiting professor at UCR. I wanted to extend that privilege to artists who might never get a chance to work with her otherwise." 
In addition to redistributing knowledge and resources with BLAC, Brenda serves under-represented STEM students through her role as a grant writer and administrative assistant for Sponsored Projects Administration (SPA) at La Sierra University. Together with Dr. Marvin Payne of the Chemistry & Biochemistry Department, she has helped to bring in $105,000.00 in scholarship moneys. "My experience with Sponsored Projects opened the door for my position as assistant to Allison Hedge Coke, the project investigator of Along the Chaparral," she says of her involvement in a federal grant project. "We serve First Nations youth and K-12 students in the Riverside public education system. They are taught about research and storytelling and are encouraged to memorialize the life of interred veterans in Riverside National Cemetery."
Despite being busy with these projects as well as her day job, Brenda hasn't stopped writing poetry for herself. "I'm working on my first full-length collection of poems, 'Dictadura de las Aguas'," she is excited to share. "Through poems that explore land, migration, and home [I'm piecing] together the lost history and lineage of women that ground my survival." 
In this ongoing journey to find freedom and fearlessness, Brenda's art doesn't just shed light on oppressive systems that have long sought to control and trample marginalized communities like hers—it boldly strides toward a better future for everyone. And with the stories and strength of countless generations of women before her, her poetry brings her one step closer to loving both herself and others unselfishly. "That's why I do art: to be a better version of myself every day…and to ensure everyone else around me gets a fair chance at doing that, too."